BIG BLACK BOX
Pop-kultur Festival · August 23 - 25 2017
Berlin, Germany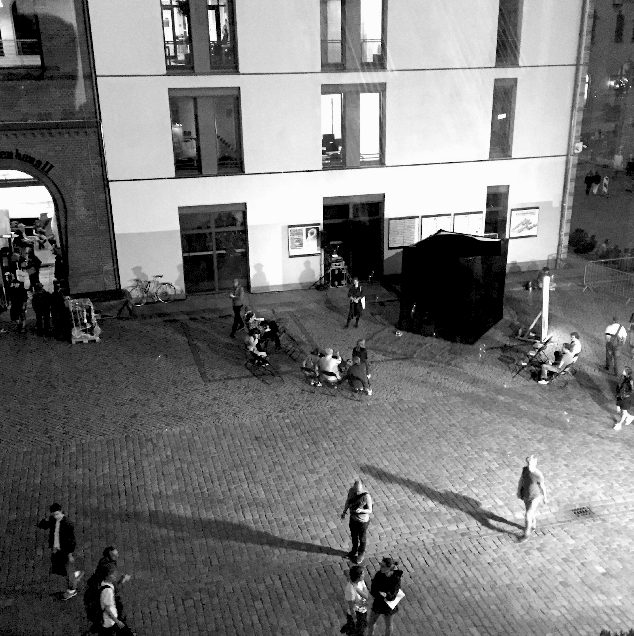 Black Box is an interactive installation. It is a vessel for freedom, expression, reflection, and investigation of the body as well as its sound. Big Black Box provides a sensory free mental and physical space in an otherwise over stimulated world. Big Black Box Interactive Sculpture was on display at 2017's Pop-Kultur Festival. Over the course of 24 hours and with the help of Kelly Tivnan, we were able to create a 9 ft cube utilizing sound proofing material and fabric to successfully serve as an environment completely lacking sound and light.
---
SALOMÉ OST
Opera North Projects · May 2018 - May 2019
Leeds, United Kingdom
by Ben Bently
An original Soundtrack to Charles Bryant's 1923 silent film "Salome", composed by Haley Fohr for viola, upright bass, drums, electronics, & voice. Commissioned by Opera North Leeds and presented by Leeds International Festival.
Screenings
:
Leeds International Festival, Leeds UK - May 12, 2018


The Barbican, London UK - May 16, 2018


National Sawdust, New York NY - August 19, 2018


Art Institute of Chicago, Chicago IL - August 24, 2018


Brighton Festival, Brighton, UK - May 27, 2019
---
"Reaching For Indigo : GAIA INFINITUS"
feat. members of the Netherlands Chamber Orchestra
Le Guess Who Festival? · Nov 11, 2018
Utrecht, Netherlands
by Juri Hiensch @ Le Guess Who? festival
Fohr enlisted an eight-piece ensemble featuring members of the Netherlands Chamber Orchestra. Arranged with the help of Cooper Crain, this one-time performance further expanded the captivating compositions of Reaching For Indigo and included the first live rendition of previously unreleased music from the album's sessions.